Home > | Metal Products - Aluminum Hillside Washers Type x
Aluminum Hillside Washers Type x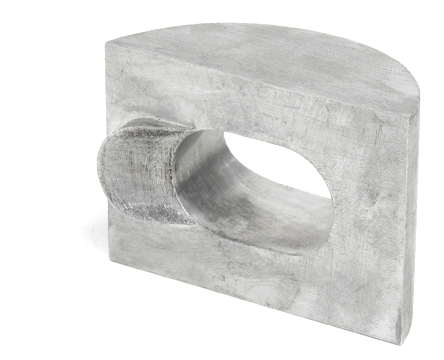 Hillside Washers are used to evenly distribute loads into the web in cross bracing applications. Diagonal tie rods or cable assemblies with welded eye bolts are frequently used to support wall columns and steel beams in metal building constructions.
The outer curved surface allows for a nut be tightened at a variety of angles. This helps to reduce installation time and field adjustments.
Mechatech produces Hillside Washers using special aluminum alloy that gives best maximum load, high tensile strength and best required technical specifications. The washers are precisely designed as per the set industry standards.
They are well tested by the quality controllers to ensure complete customer satisfaction. Owing to our high production capacity, we are capable of catering to the bulk orders of aluminum hillside washers.
Installation Test Inspection Dimensions