Home > | Plastic Products - Saftey Vision Helmet
Saftey Vision Helmet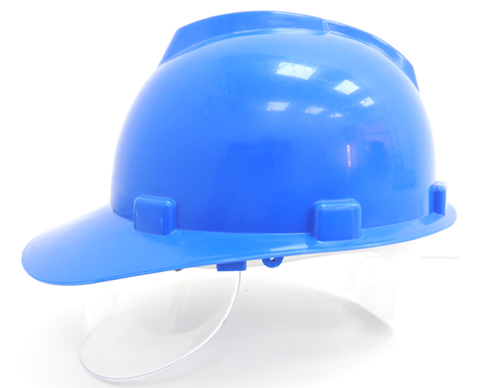 Safety Helmets are necessary in several industrial and construction related sectors. These helmets are now regarded as one of the basic safety devices required for workers in such sectors. They are part of basic safety gear checklists issued to employees by several companies. These helmets have immense relevance in today's times since head protection is essential to jobsite safety.
Keep your workers heads and eyes protected with Mechatech vision safety helmets in its improved design. SVH is a general purpose safety helmet manufactured from special grade high quality polypropylene impact copolymer or high density polyethylene (HDPE) with good heat aging, high impact resistance, excellent stiffness, and toughness.
With a 6 point plastic cradle and cotton sweatband. The high impact shell, as well as ratchet headband option , makes it popular in the market.Mechatech vision safety helmet includes a fully retractable clear visor. The unique design allows prescription spectacles to be worn underneath the visor due to the large space between the visor and the face. It has been designed to meet the demanding requirements of both construction and industrial needs with safety and comfort in mind. The company offers the helmet at the market leading prices on a timely basis.

COMPLY TO EN397:2012 INDUSTRIAL SAFETY HELMET .
Suggested Applications
Oil and Gas Industry
Pharmaceutical
Forestry Environment
Utilities
Logistics
Construction
Power Plants
County Councils
Mining
Nuclear Industry
Water and Electricity
Colors Available
White
Blue
Red
Yellow
Orange
Green
Grey
Black