Home > | Plastic Products - Thermal Barrier Pad
Thermal Barrier Pad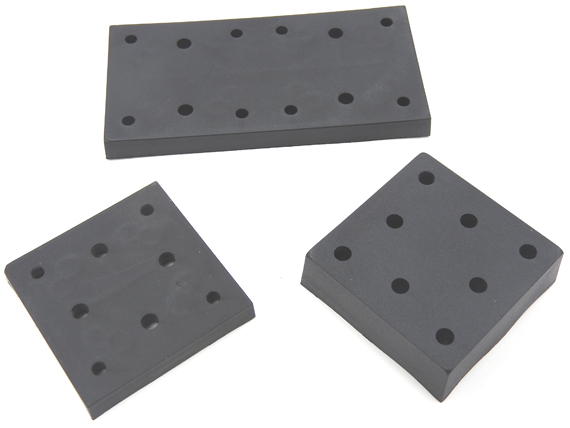 Standing seam roofing is one of the most popular, versatile, and durable roofing types currently available to buy. This type of roofing refers to a style of roof that has panels that run vertically up the length of the roof, and seams that connect one panel to another. Their installation differs from traditional roofs as it allows them to create a snug and solid covering, which is able to move under thermal expansion.
The roof sheets are secured to the substructure of a roof construction by the use of extruded aluminum clips (with associated thermal barrier pads). The clip heads are designed to freely accommodate movement of the external sheet during thermal cycling, enabling the use of long sheet lengths.
Mechatech thermal barrier pads are a pre-formed square or rectangle of solid polypropylene material in deferent heights. Our thermal pad provide enhanced thermal and acoustic system performance, mitigating thermal bridging through the roof assembly. Different thermal pads are designed to accommodate free movement of the external weather sheet during thermal cycling, therefore permitting the application of very long sheet lengths.